HOP-ON HOP-OFF OPENTOP TOUR
City Sightseeing Galway | Hop On Hop Off Tour of Galway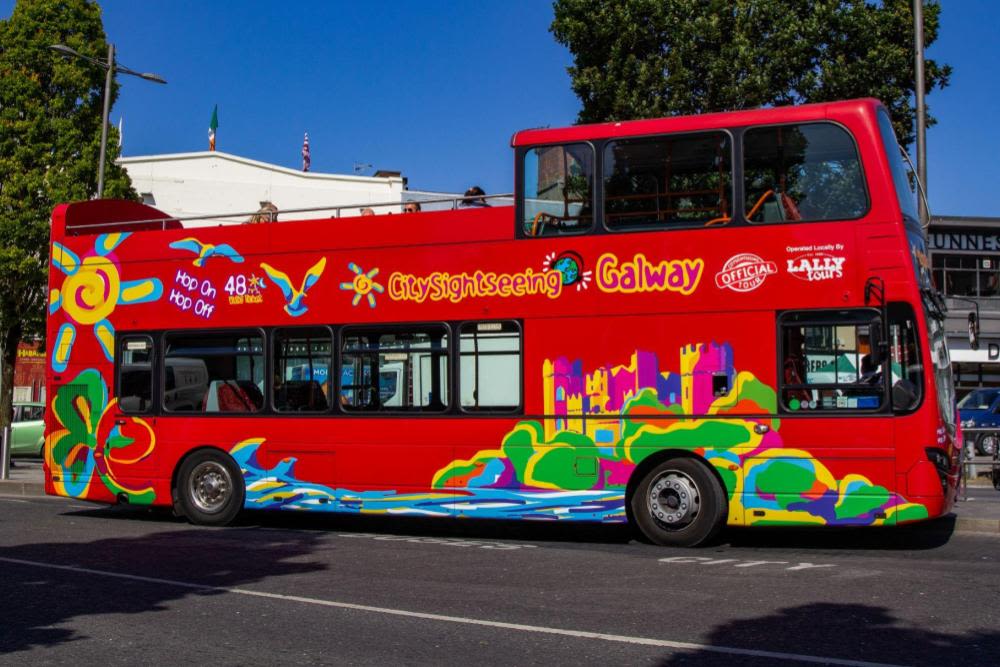 TOUR DESCRIPTION
There is no better way to explore the City of The Tribes than taking the Hop-On Hop-Off Opentop Bus Tour
Tickets valid for 24 or 48 hours depending on which option you choose!
Click here to see our timetable
24 Hour Free Cancellation
Safety Charter Certified
Tour Every 90 minutes!
Official Hop-On Hop-Off Tour
Discounts Off Other Tours & Tickets
Hop On Hop Off Opentop Double Decker Tours of Galway City
Explore the best things to do in Galway City on the City Sightseeing Galway Hop On Hop Off Tour. Our double decker bus tours are the top rated and best way to experience Galway City.
Our one hour tour route covers Eyre Square, Galway Harbour, Spanish Arch, Claddagh, National Famine Memorial, Salthill Promenade, Blackrock Diving Tower, Garden of Life, Salthill Village, National University of Galway and Galway Cathedral.
This highly rated tour explores the theme of "What Makes Galway City Different?". The answer to this lies in the hisory of how the City originated, how the City developed into the Cultural Capital it is today and, of course, the many many characters that have been lucky enough to call Galway City their home.
The story of Galway is underpinned and celebrated at dozens of sites and monuments across the five borroughs of the City, and our Tour of Galway gives you that access to explore at your heart's content!
Your ticket is valid for 24 or 48 hours, during which time you can hop-on and off as often as you wish. Our frequent departures from Eyre Square and Salthill make it as simple as possible for you to explore our favorite city at your own pace.